How We Teach & Support
It's the little things we do to support an individualised learning program that get us the big results

How we teach and support
Our entire teaching staff is dedicated to the detail and we want to ensure every child achieves to their own potential. 
This means ensuring we have a robust system of teaching and support that not only caters to the average (or middle student) – but also the advanced student or the student that needs some extra support. 
For learning to take place we need to ensure that every child feels safe, happy and confident within themselves – and so a huge emphasis is placed on a strong wellbeing and support program that achieves just that!
Extending Students
Gifted and Talented Education Extension and Enrichment provides opportunities for children of 'like minds' to participate in curriculum programs that will challenge them intellectually and help develop their individual talents.
The class teacher chooses children for this opportunity. It is the decision of the parent to enrol. Programs are offered at different schools. The programs usually run once a week across a number of weeks. There is a cost for enrolment/participation.
Additional Support
To ensure all students can access their learning we provide them with tailored additional support. This support can include but is not limited to adjustments made to the curriculum to ensure each child continues to grow academically; Occupational Therapy sessions, Literacy intervention, specifically designed brain breaks, a Social Skills group and support from a Learning Support Officer in the classroom or on the playground are some examples of what we offer here at St James. 
Positive Relationships
At St James there is a strong sense of connectedness and belonging that comes from the partnership between home and school. We value relationships with parents and families and acknowledge their role as first educators. Staff are dedicated to building relationships with students and their families. Getting to know each child is a priority for us. Student to student relationships are supported with Restorative Practices and through the implementation of the Respectful Relationships curriculum. 
Extra Curricular Activities
Over the years at St James we offer a range of extra curricular activities.  Some of these activities are ongoing, other activities we organise from time to time, term to term depending on need and interest.
Our extra curricular activities include:
Marathon Club
Passive Play
Knitting Club
Colouring Club
Book Cafe
Gardening Gurus
From time to time the Year 6 Sports Captains organise sports games for younger students at lunchtime.
We also have a choir and instrumental music program, school camps, walk and ride to school days, an SRC, a school disco and a lapathon.
We also offer a counselling service on site (once per week .
Parent Partnerships
At St James, we believe that working closely with parents gives each child the optimum opportunity to achieve maximum growth. No one knows their child better than their parents. Combined with our educational expertise, we will always aim to challenge and support achievement for each child to grow towards becoming their best they can be.
Kinder to Prep Transition
We recognise that the move to school life is a big step – and even overwhelming for some. Our four Orientation sessions in the year previous to starting school and our staggered start to their new year supports our philosophy that each child will bring their own self to St James and we will support them and each family in the transition. Some families like to take up the offer of having a, 'Buddy Family' to assist in Transition, while others enjoy getting to know new friends through initiatives such as our, 'Prep Parent Welcome Dinner'. One of our Year Six students' highlights is looking after their Prep buddy.
Moving Schools
We don't always plan to move schools – Life can be full of surprises. Some people enjoy taking up the adventure, others find it a challenge. St James recognises that moving schools needs a personalised approach for everyone to find the, 'Welcome Mat' at our place. We'll look after you.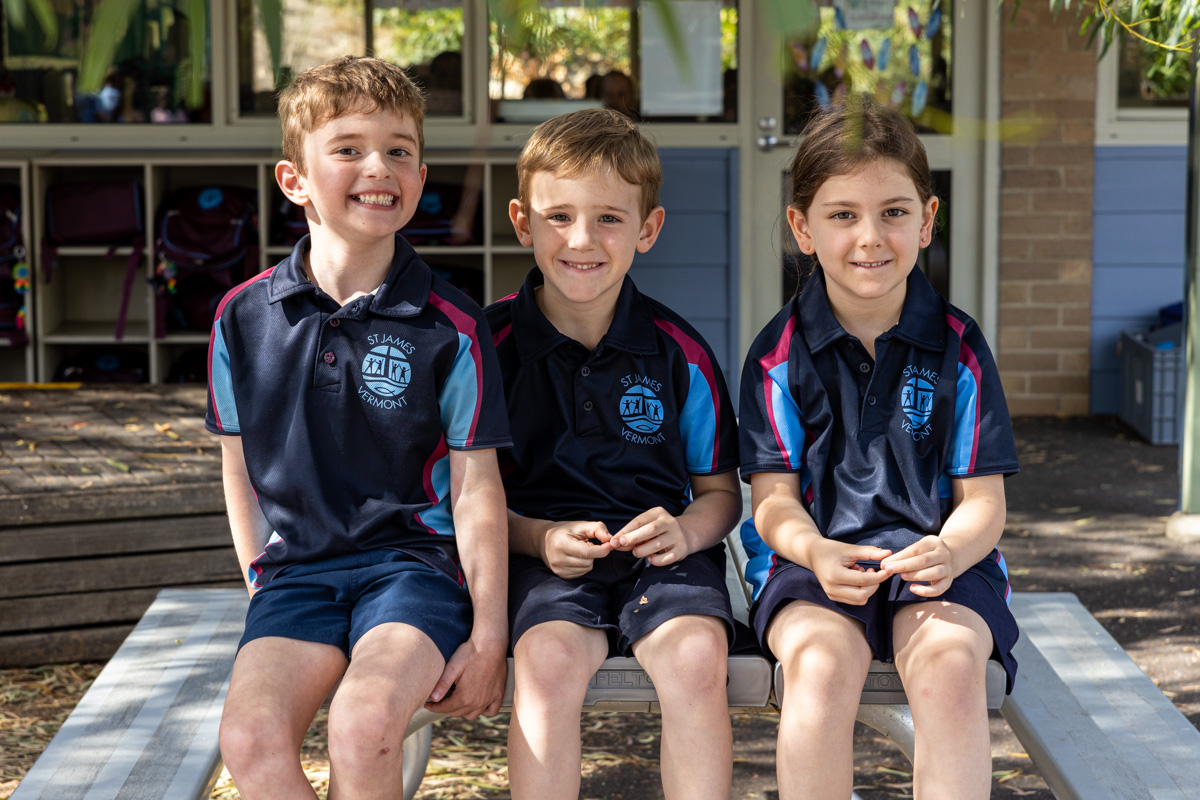 Online Tour
The best way to start learning about us. We have professionally produced dozens of videos showcasing our amazing school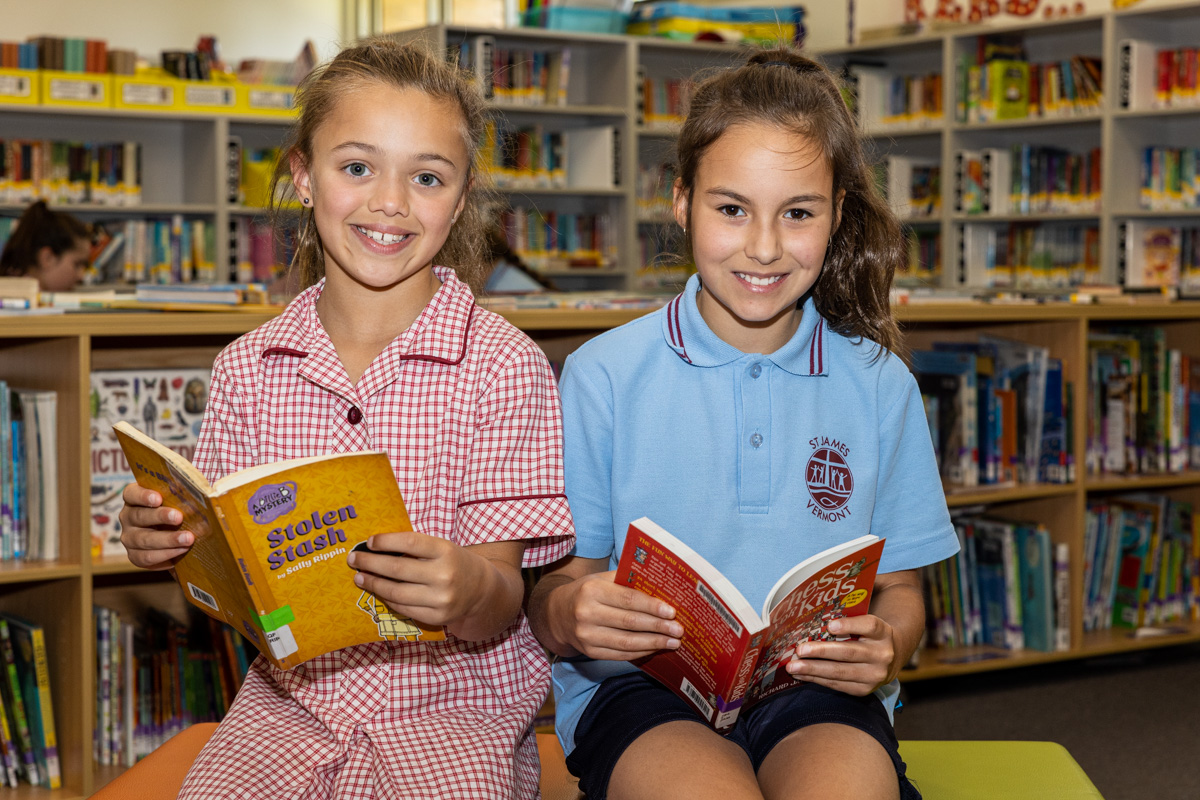 Book a School Tour
The best way to meet us! We can show you around our beautiful school and answer any specific questions you have.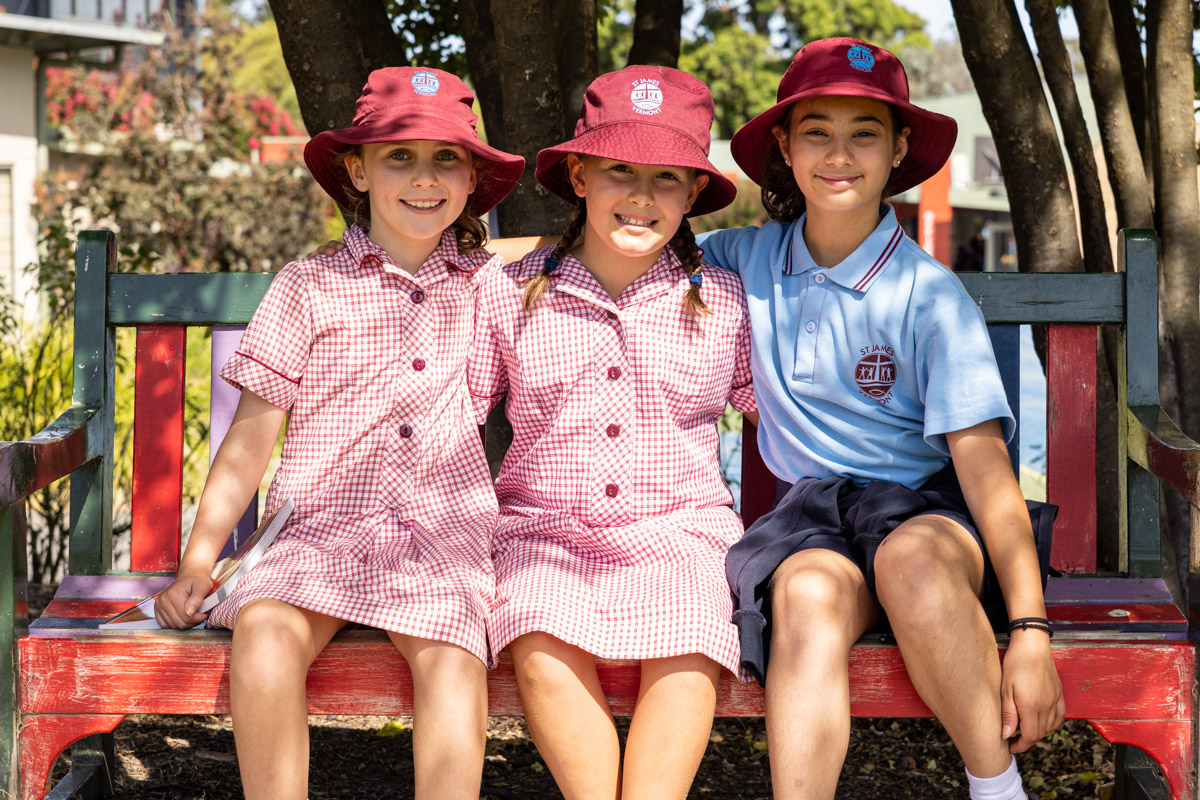 Upschool
UpSchool is a free and growing resource and our way of sharing positive and inspiring messages with our community. Website design, graphic, videos & photography by Digital Schools |  www.digitalschools.com.au  |  Copyright Digital Schools. All Rights Reserved