Grounds & Facilities
A truly beautiful school in a pristine setting
Grounds & Facilities
St James is located in the leafy eastern suburb of Vermont.  It is accessible by public transport, is located in a quiet residential street and has bike storage for those wishing to ride to school.
The students at St James love the oval and vast play spaces.  Play equipment is also a popular choice at break times!
Learning spaces are vibrant, clean and inviting.  Classrooms are allocated to learning in Specialist areas including a very well resourced library and computer lab.  The centrally located Community Centre is utilised for whole school gatherings, including Assemblies, Prayer Services, Masses and for Physical Education in the event of extreme hot/wet weather.
With sustainability as a focus at St James, we have garden beds, compost bins and our very own farm yard which is home to our chickens and two goats.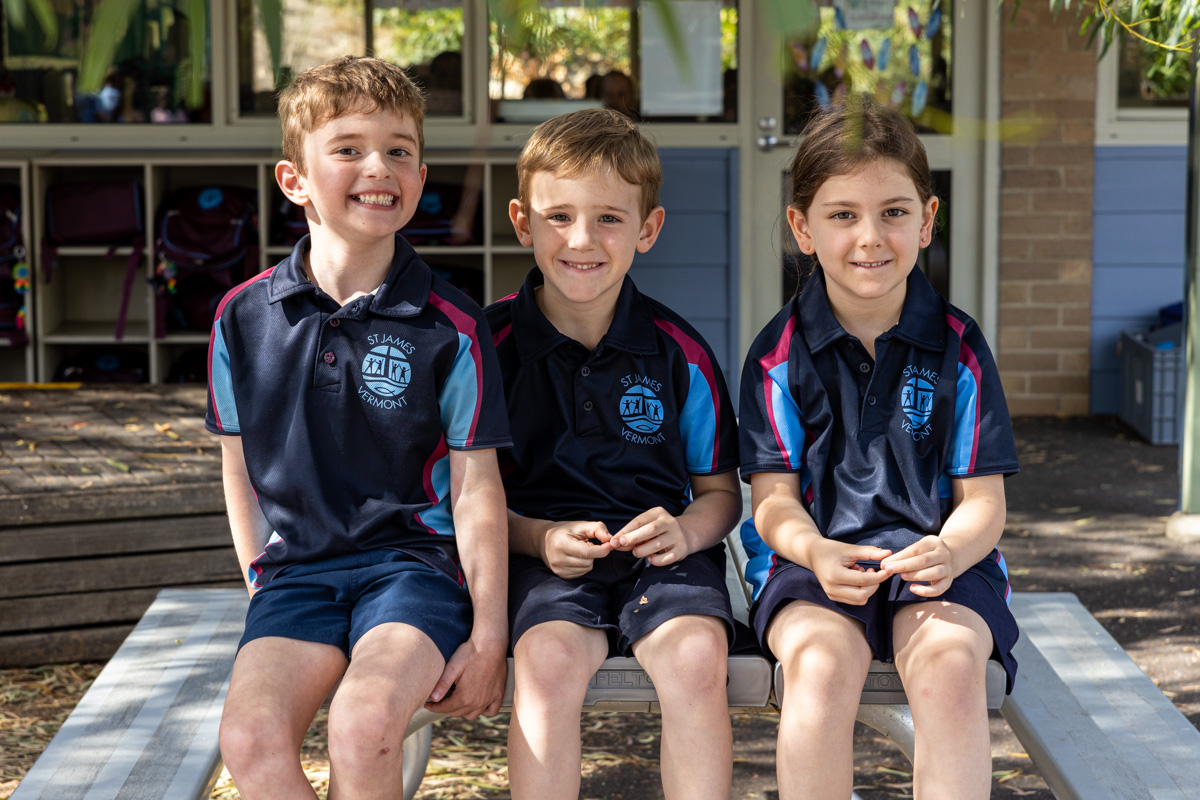 Online Tour
The best way to start learning about us. We have professionally produced dozens of videos showcasing our amazing school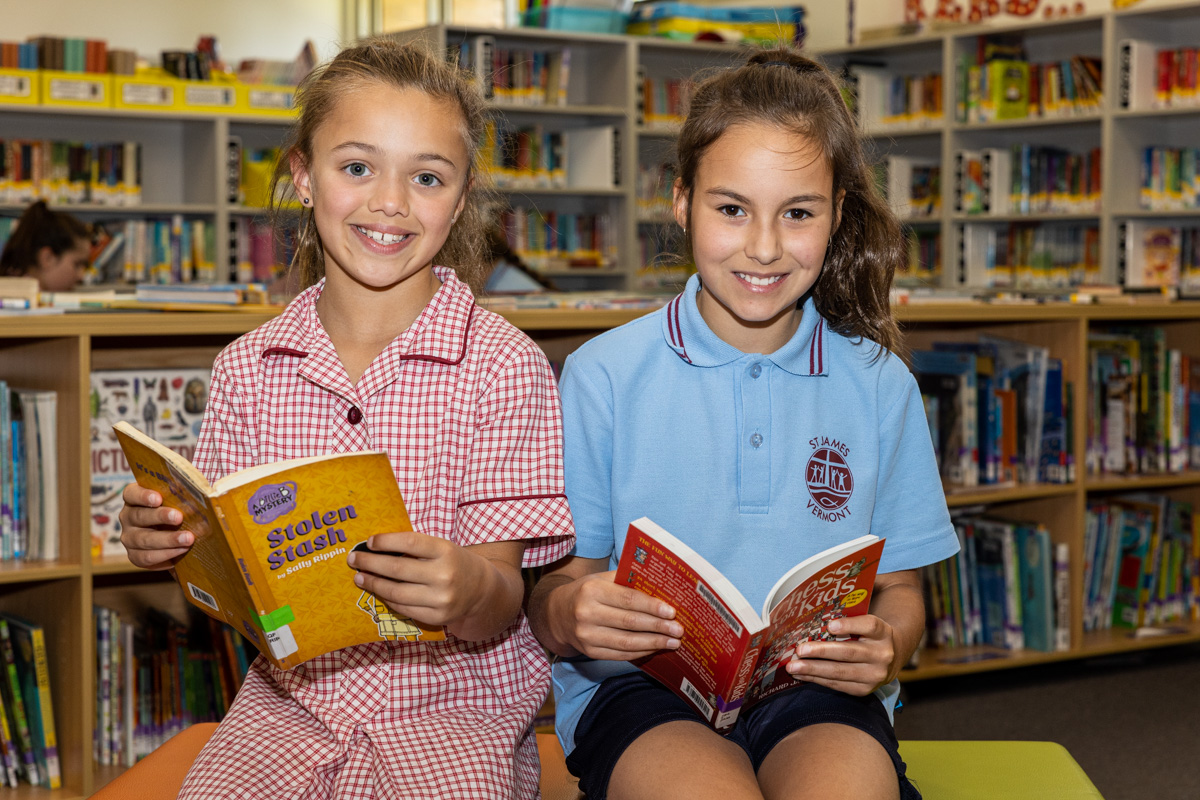 Book a School Tour
The best way to meet us! We can show you around our beautiful school and answer any specific questions you have.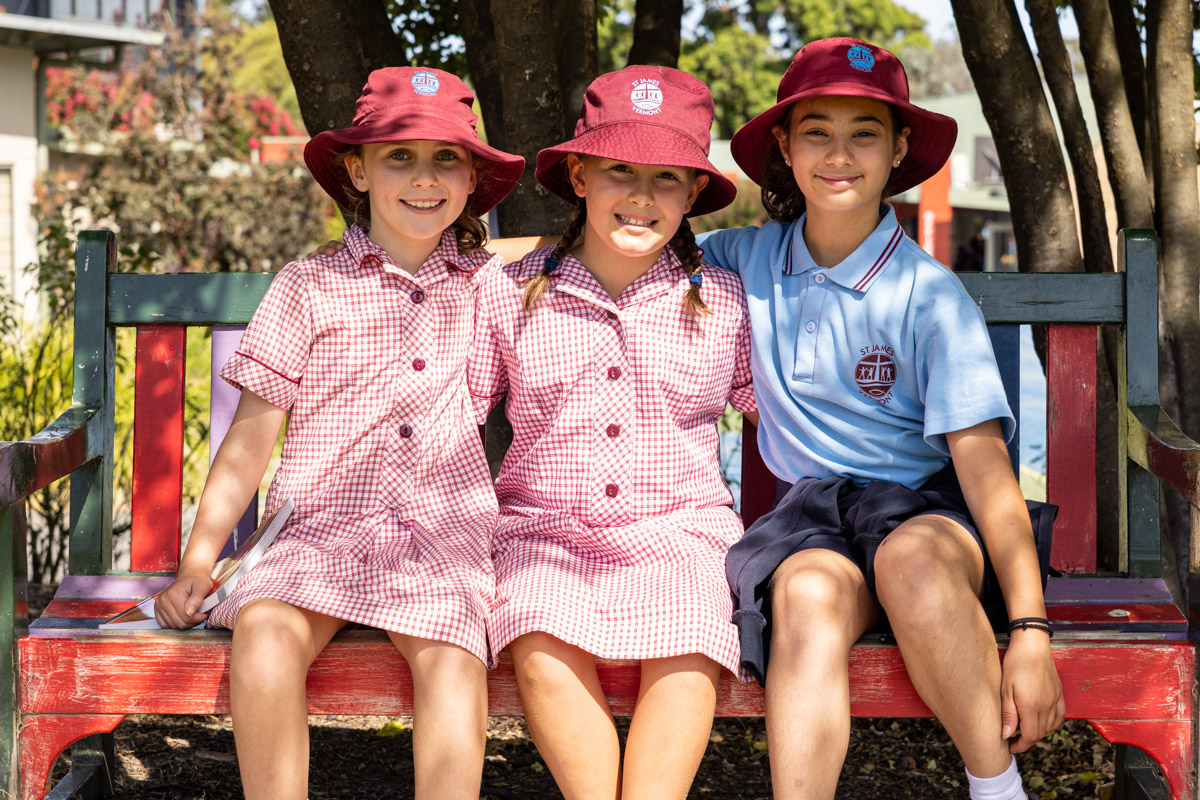 Upschool
UpSchool is a free and growing resource and our way of sharing positive and inspiring messages with our community. Website design, graphic, videos & photography by Digital Schools |  www.digitalschools.com.au  |  Copyright Digital Schools. All Rights Reserved